Testimonials &
Success Stories 
"Leslie's expertise and guidance transformed my home from average to exceptional. She listened patiently to what I wished to accomplish and graciously worked with me to realize that vision."
–Mary Dunn
"I have had the pleasure of knowing Leslie Hayden over the past 9 years. I have purchased two houses, and Leslie has helped to turn each of these houses into wonderful "homes" for myself and my family.
She listens to what style you like; offers ideas and then makes it happen. Leslie is creative and has the ability to "think of out of the box."
The end result is astonishing!"
— Karen Schuman
"I have owned my home in North Yarmouth for 20 years and it needed serious updating/remodeling. I hired Creative Visions to redecorate our interior home with new exterior lighting.
The scope of the project was significant, Interior painting all rooms, Interior lighting throughout, hardwood floor cleaning, new area carpets in several of the rooms including the steps to the upstairs, granite countertops, backsplash, new carpeting in the bedrooms, new upholstered chairs, new art work and existing art work reframed.
Creative Visions did an "outstanding job" in all aspects of project. Not only did they provide all samples brought to my home, Leslie Hayden of Creative Visions managed all the contractors. I needed "design work" and "project management work" and Creative Visions had the entire package. I am extremely pleased with the work of Leslie Hayden and Creative Visions. Leslie Hayden helped to make my home new and I am a grateful customer."
-Thomas Cryan
"I have worked with Leslie several times over the past few years and find her to be the consummate professional. Her sense of style always brings fresh ideas as well as being correct for your particular home and lifestyle. She follows through on every detail of the project and is never too busy to find time for your questions. I highly recommend her for any project you have in mind."
– Mary Davis
"We were lucky to meet Leslie because she masterminded several projects for us-2 bathrooms, basement renovation, 2 fireplace repair, and upgrades plus window replacements, window shades, and painting. I may not have listed everything she did for us. She is our "go-to" person for anything a homeowner could need.
She also helped our son with a shower door and window shades for their new house!
1800leslie!"

-Ann McCormick
"I have gotten to know Leslie over the past several years. She has done great work for us. Eventually updating the majority of the house from flooring to remodeling bathrooms. She has the unique ability to keep her customers in their comfort zone as far as design and price point. It's nice to have someone who is really invested in their clients and gets to know their style and personality. She keeps things easy by not offering too many choices when it comes to it.
I was involved in an unfortunate accident that required modifications for the house to be wheelchair accessible. Before we even came to her she had an idea and design plan ready to go. She bent over backwards to ensure that the modifications were done before returning home. Her tradesmen even held off vacations and rearranged other projects to ensure everything was completed. The design fits into the home and is also good for resale.
She has been great at tying everything together and I would highly recommend her to anyone who would need assistance."
-Mark D.
"I had been working with my client Claudia D. for 10 years and we had developed a wonderful friendship along with making her home comfortable and inviting, and of course beautiful. Claudia and her husband Mike loved and lived to entertain friends so they took advantage of showing off our endeavors in design over the years. The wine tasted good in every room of course! One day I received a frantic call from Claudia telling me that while on a family vacation in Minnesota there had been an accident involving their son. Their son, Mark, unfortunately, was now a quadriplegic. This was not only devastating news but action was needed immediately to convert space in their home for his special needs. I took over everything from there and along with my team of special contractors we created a living space for Mark (I became quite knowledgeable in my quick studies for the handicapped). Mark arrived home from months in the hospital and saw for the first time the space we had created personally for him. Mark said that it was no surprise to him that only I would mix handicapped accessible and House Beautiful
just for him."
– Owner of Creative Visions Interior Design, Leslie Hayden
Working With Creative Visions

Creative Visions provides exceptional detailed attention to our client's needs and preferences throughout the entire design process. This meticulous attention to detail, along with efficient project management skills, allows the firm to exceed client expectations.

From home decor to home remodeling we are we have the experience to make your vision come to life. When working with us you will always know what to expect. We will convey the scope of the project and we will do what it takes to make sure the project comes to completion in a timely manner.

We value being able to deliver you the best service and the best quality products. We have established relationships with local and nationwide vendors and contractors to bring you the style that fits, from traditional, coastal cottage, to modern and industrial.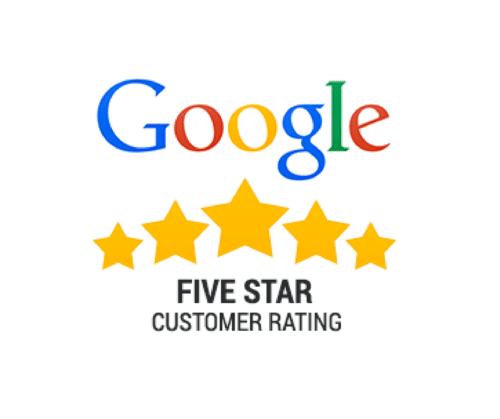 Have questions? Want an estimate or ready to get started?
We want to hear from you!
Areas We Serve
Portland, Falmouth, Cumberland, Yarmouth, Freeport, Brunswick, Bath, Phippsburg, Harpswell, Bristol, Scarborough, Cape Elizabeth, Kennebunk, Kennebunkport, Windham. Don't see your area, give us a call!